Who needs to book an antique appraisal when you've got my 

NEW

Member's Forum?


Make costly antique appraisals a thing of the past when you join me in the ground-breaking ultimate sleuthing experience . . .

The all NEW China Chat Member's Forum (aka 'The China Chat Sleuthing Club')


Listen to site visitor Sylvia (she sums it up for all of us):


" I'm going crazy!!!!  I searched for days on this piece and can't waste anymore time . . . I have boxes of stuff to do. "

Bring in the Sleuthing Club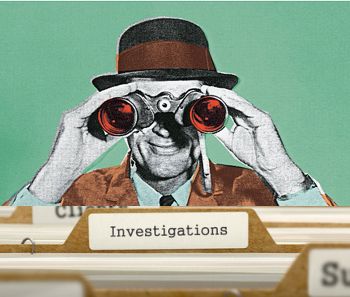 I help you unfold your mysteries one by one - value, origin, background.  In the process I help you know how to dig ever deeper, search even harder and think bigger until you become your own antiques expert.
Together we are a team, as always . . .

My top area of knowledge is fine china, but I'll look up and discuss other areas of collectibles and antiques as best I can - to start the ball rolling, and get others to pitch in.

You can upload multiple queries (unlimited) and, yes, I do research and discuss VALUE in the member's China Chat Forum (unlike the free forums).
AND! You can make offers to buy and sell too, if you so wish (no fees, no commissions). . .

Each member has access to other member's reports, so you can build up a knowledge of the constantly recurring topics (things like Famille Rose Qianlong marks and values - something only experts normally have the inside line on).  You can comment on each other's stuff if you so desire.

Click here to join me in this sleuthfest to save time, money and brain-hurt
(After completing a simple form, you will be linked straight back to this page in order to upload your queries).
Below is the submission form plus plenty of examples of member's queries and my replies; which is the 'sleuthing mix' you will find inside the member's china chat forum, so:

Fill your

boots

Got you covered 360%

K

nowledge is power
[More details...? ⇩]
[less...?]
I prioritise member's queries above all other matters. You won't have to wait too long for an answer. Members can upload multiple queries using a new form for each query. There is no set limit to how many you can upload as long as each is on a different form. I answer queries in sequence and allow about a week to research, evaluate and write up each item for each member. For example, if a member was to upload four queries on the same day, the last of those reports will be written up by the fourth week.

All this for a small fee of $12.97 per month and you can leave when you want. Full terms & conditions here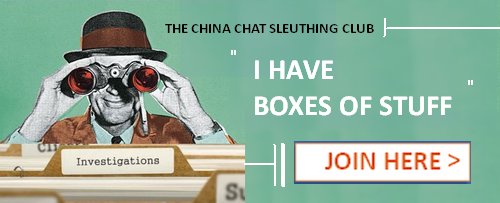 Ok, let's go through the submission process - it's easy!
You need to be a member to have your form accepted. Click here to join up (if you're not already a member).

Submit one item per invitation form.

Take your time, as a member, there is no time limit and no restriction on the number of items you can upload.

I am most proficient at china and porcelain items, but I will research other items for you if I can.

DISCOVER | VALUE | SHARE

This interactive space is all about chatting, learning and finding out where our interests and experiences meet.

I tell you how I find out my information, so you can use similar techniques, if you don't already.

So, this forum is:

A valuation appraisal service for people with multiple items (I look through at 10 years of past lots of similar items and report back average values)


Where we discover fascinating histories and solve mysteries


Where members can write as much or a little as they want about their items.


Don't be scared to mention if you want to sell the item. You never know who might be reading and make you an offer. If you have an Esty store or an eBay shop - feel free to flag it up - we have over 3000 visitors per day to this website.


A gathering of like minds


Where we sleuth and share notes (often, the fun is in the hunt).


Peter's Member's China Chat Forum Queries and Reports
Click below to see submissions from other visitors and my reports and replies to them . . .

aynsley teal blue
Hi Peter I added this to ebay and *bam* I got 50 watchers and 45 bids. the last bid ended at 330.00. I want to make sure it is valued correctly. …