Portmeirion Tableware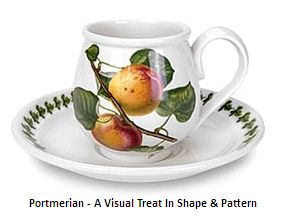 The evolution of Portmeirion tableware acts as a lesson to those of us wanting to learn about how to succeed in launching and running a successful enterprise in a difficult and declining market.
There is passion, vision, flair, hard work, luck and good genes all playing their part. Read on below for the full story ....
Portmeirion Tableware was founded 1960, Staffordshire, England by Susan Williams-Ellis.
The 20th Century Decline in Fine China
After two centuries of growth and buoyant demand for fine china, allowing many thousands of ceramic companies (with even the slightest bit of business nous and design flair) to thrive and grow unabated, the death knell began to sound in the 1960's (just at the point Portmeirion tableware were beginning).
They began just at the start of a major decline.
Portmeirion Buys the Worcester and Spode Names

The decline culminated in the late 2000's with the administration of the top UK companies - Wedgwood, Royal Worcester, Spode, Coalport, Royal Doulton, and in America, the top US china company Lenox being taken over by a group of investors in 2009.
Portmeirion bought the Royal Worcester and Spode names in that year and continue to market them as brands.

So, the question is, what was Susan William-Ellis doing that had escaped the longer established companies?
It is a combination, but one thing, for me, stands out.
Singularity of Design Vision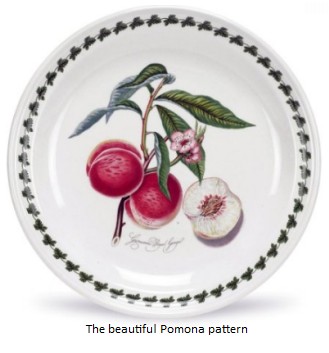 The first, and most important thing in my view was the singularity of the design vision. There were no accountants or mediocre management types voicing their flatulent opinions and drowning her out (if I had one dollar for every time I had seen this particular dynamic in action, I would truly be a rich man).
No, the voice and the vision was that of one extremely talented creative person.
She was also protected from then usual strata of sub-standard financial and management advice.
So how was she protected from layer of know-it-all people who usually sit on great and innovative design ideas?
It was her husband.
An unusually smart man, he had a double first from Cambridge in maths and was able to apply this propeller head to real life business circumstances very effectively (not always the case with propeller heads).
Recipe for Success - A list of The Vital Ingredients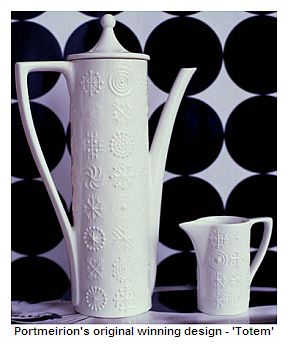 There are always vital ingredients when you the beginnings of a successful firm, but there always has to a 'master chef' to put all those ingredients together.
So what did these smart people do exactly? What processes did they put into operation that those of us less smart may learn from?
Firstly, they thought outside the normal sphere, they lived self-sufficiently on a farm long before anyone else had thought of "the Good Life", organic food or carbon footprints.
Here are the circumstances:
A person with a gift for design and a passion for pottery decoration.
A husband with a degree in Maths and Statistics from Cambridge.
An inspirational designer/architect father who was a not only a war hero in the Welsh guards, earning a Military Cross, but also built his own village in Snowdonia which became a world famous tourist destination (Portmeirion).
A group of smart, fearless, dependable and heroic people.
An expectation of natural success from their new pottery company (there was a cycle of expectation - the expectation of success)
Here's what they actually did:
They learned about pottery decoration (or at least Susan Williams-Ellis did).
They purchased a pot-bank, the A.E. Gray Company in Stoke.
They started out just decorating white-ware, not making it.
They retailed their designs in the gift shop of the village of her father.
They purchased a second pottery facility (Kirkham's Ltd) which allowed for the making to commence in-house.
They came up with a stunning design success with 'Totem' in 1961.
They trumped that success with an even bigger design success - by releasing 'Botanic Garden' in 1972.

The 'Botanic Garden' Pattern (1972)

Susan Williams-Ellis had come across a 19th century botanic guide and used it to put together a series of china based on the illustrations which now, amazingly, accounts for half of Portmeirion Potteries revenue.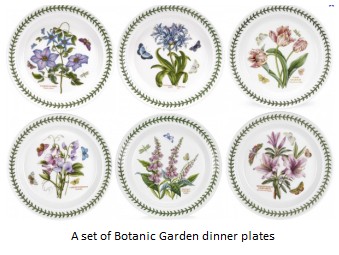 But Susan didn't sit on her laurels, unlike some well known china firms who subsequently died a quiet death
She put everything into developing new designs.
Portmeirion Tableware were lucky enough to have the family design talent gene go down to a third generation when their eldest daughter, Anwyl Cooper-Willis, designed another of Portmeirion Pottery popular designs, The Holy and the Ivy.
Anwyl succeeded Susan as design director and the legacy goes on.
For me, Portmerian china represents a visual treat when I see them presented in a nicely laid out and fashionable store. There seems to be a riot of some sort going on - happily, a visual, floral riot.
There is something charmingly chaotic about the collection that hints at a slightly subversive streak in the person responsible. If I'm wrong, anyone knowing Susan Williams-Ellis can shoot me down in flames! In the meantime, thanks for cheering me up on those rainy days.
Some Portmeirion patterns are:
Totem
Botanic Garden
Pomona
The Holly and the Ivy
Christmas Story
Welsh Dresser
Birds of Britain
return from Portmeirion Tableware to homepage or alternatively back to China Manufacturers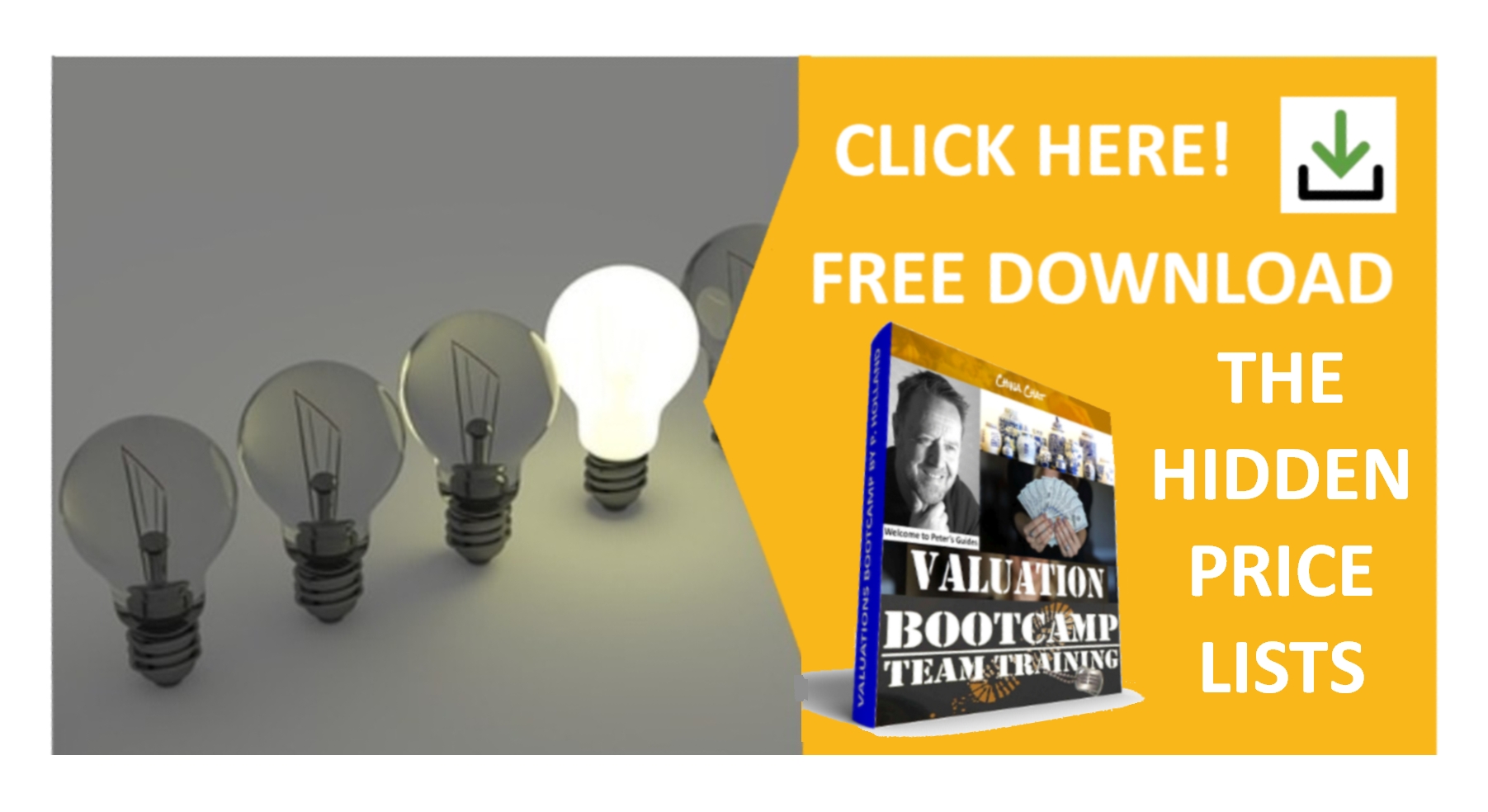 "Your guides are a blessing to us" Cindy Johnson