The Secret is Knowing What Category Your Item/s Fit Into


Yes, you need to start thinking differently. 

You need to start thinking in terms of categories of pricing bands.....
Based upon 'The 7 Simple Stipulations' of.....

AGE - CONDITION - QUALITY - DESIGN
FASHION - RARITY - NOTABILITY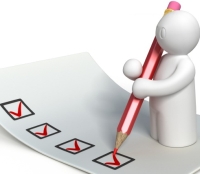 Each of these stipulations ticks a BOX.
Tick all seven and you have just won the jackpot.
Tick none and you have the booby prize.....
Most items fall in between - this is the sweet spot.  The middle is always where the real money lies.

You need to read this page for more on how to successfully self appraise

THE READY RECKONER
This ready reckoner is only a guideline. You must get your item checked out by an expert if you are ticking more than a few boxes.
Zero boxes ticked = Likely worthless
One box ticked = Less than $20
Two boxes ticked = $20 – $100.
Three boxes ticked = $100 – $200.
Four boxes ticked = $200 – $300.
Five boxes ticked = $300 – $1000.
Six boxes ticked = $1000 – $2000.
Seven boxes ticked = $2000 – $5000
All 7 boxes ticked plus emotional/sentimental value AND extreme rarity AND extreme quality AND extreme notoriety = $5000 – $50,000,000
For a more detailed article on this ready - system, go here