My About Page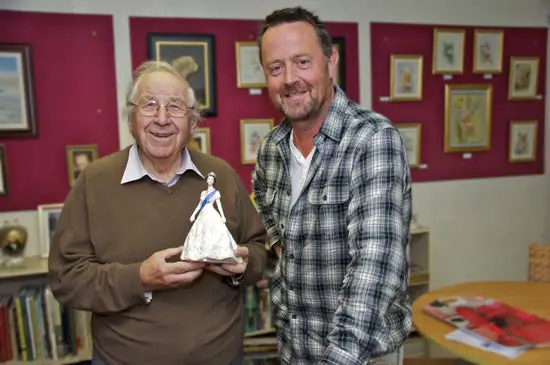 Myself, Peter Holland (right) and TV legend (BBC's Antiques Roadshow Henry Sandon) discuss one of my bone china figurines at a Worcester meeting.
My name is Peter Holland, I am a clay modeller and well known blogger/publisher.  More recently I have been indulging in my passion for designing art in the style of vintage travel posters.

The main aim of this website is still to help people research the value of their fine china items and help identify their mystery pottery marks.  I also want to pass on sculpting tips and keep in touch with my collectors.
Along the way, I try to pass on as much generally useful information I can muster. I will help if I can. There are over 1600 pages of information on this site.
Here is a quick link for all my figurine collectors to the best of my past works. in that area

To discover how this website helps people, read a few of the heartfelt testimonials here:- Figurines Sculpture Testimonials
Below is the story of how untrained, unqualified and undeterred, I rose to become a leading figure in the UK ceramics industry.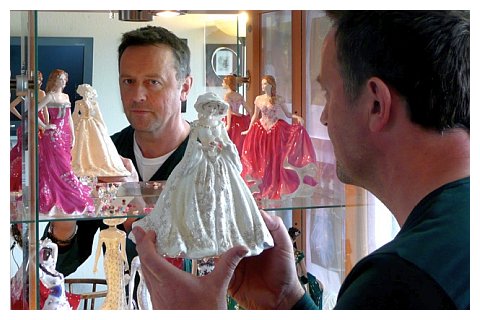 What others are saying:

Roger Green. Production Manager Royal Worcester, England.


"Having worked at Royal Worcester for thirty five years, I have had the privilege of working with some of the finest sculptors and craftsmen in the world. When Peter modeled the first Celtic Princess (Tara) it revolutionized the style of china figurines. A new era had begun. In addition to that, Peter's model 'Forty Winks', in my opinion is the finest figure Royal Worcester has produced in a long time, and one to collect, as I have! I managed to get a pre-production copy in a unique colour (a privilege of the job). Peter is a sculptor at the pinnacle of his profession. The movement, bone structure and grace of his models are second to none. He rates with the very best".
---
Tamara Bonêt, Sculptor, California, USA.
"A lot of successful sculptors don't want to give the time of day to a new artist. Peter was different. I was so excited to have such a world class sculptor email me. Okay, I was a little star struck. Then, his regular emails continued helping me step by step. Some of his technical advice still rings in my ears as I sculpt my current work. I'm grateful to him for the encouragement given those many years ago. He's a great guy and artist".
| | |
| --- | --- |
| | "My wife's favourite piece of art: your "Cherish" sculpture". Peter Frazer |
Go to the Gallery Pages for more examples of Peter's Work
Mary Shaw, Artist and Gallery Owner

"There is something about the way Peter Holland works a bronze nude that pairs down the essence of what it is to be human. Beautiful young women in their prime, yet not perfect. Pensive yet confident at the same time. As people, we all have a duality about us - that's what makes us the frail monsters that we are!"
Damian, Typical Site Visitor Says...
"Let's face it, the internet - like the world - has a lot of trash for us to trawl through. Your site and your beautiful creations have enriched both. I admire your work immensely and your clarity that comes through also in the way you write and express yourself on the site".
Peter Holland - Career Biography
Before going into the world of ceramic sculpture as a professional, I worked with retailers Jaeger and Liberty of London, England in sales management and buying.
It was a very good career for someone only in their 30's, but I didn't get to see my kids much...
At the same time, making time to pursue my interest in clay sculpture, my work was first formally recognized during an exhibition of my work at the Royal Miniature Society in 1993 in Regent Street, London (ironically, very close by to the Liberty store where I worked). The maximum of five sculptures were accepted by the RMS.
It seems a big step from this first small success to switch careers to a sector in which I had no background and no formal training. However, I was prepared to follow my instinct - that small voice in the dark - to wherever it might lead.
The tale of how I was eventually commissioned by the likes of Royal Worcester, Wedgwood, Coalport and Royal Doulton to produce work for them is a story in its own right.


How I was able to use the SBI website platform to build a site in the top 1% of all websites.


Return from Peter Holland Story (about page) to homepage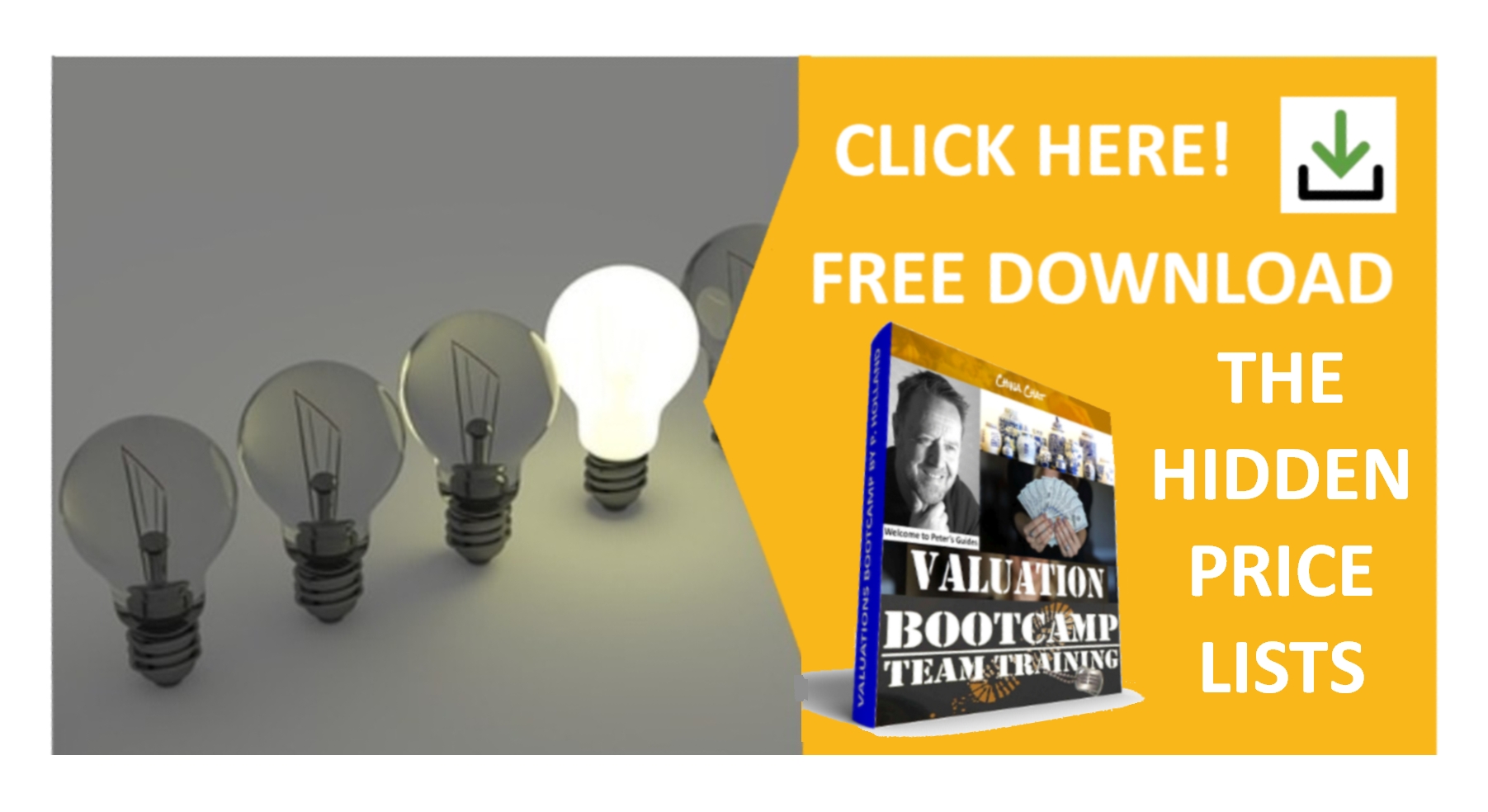 "Your guides are a blessing to us" Cindy Johnson