Blue and white Garden stool with mysterious A inscribed & blue 't'
by facebook.com/Tami.true.bluez
(Florida)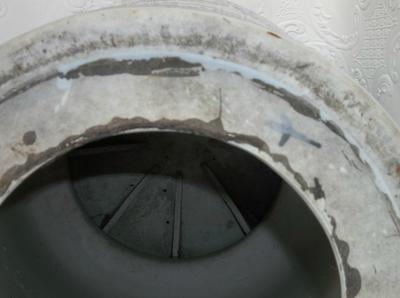 hand painted t or trident
I have had this pretty stool for years. I picked it up at a thrift shop and it had an old plate glued to the bottom which, was the top!


The plate popped off and I saw it said Woods & sons but the stool had glue all over it. After picking at it a while, the blue cross was apparent. Odd that it was not straight strokes of paint like an X or t but, one long line, bottom to top, and a curved one under neath. I fully describe the art work in my listing on eBay.
The life of the Peonie, how the bottom area has parent plant and seedlings.
The next cycle is growth and chaos, followed by the bud and on top, the bloom. The ceramic is high gloss with glass like properties yet, too thick to call porcelain. There is one brown dot among all the blue. I searched every where including image and EBooks. Thought it was Portuguese by design or George Arnold, silent partner of BOW but, not really.
Thought it was old English because the Woods Ware plate(Wood & sons ENGLAND, Enoch & Ralph).
Just don't know.
If your familiar with eBay, after an item ends that you are 'watching', you can hit 'see similar'...so I did, which sometimes helps a lot with pricing and identification.
There it was, so similar. Same height (17.5 inches tall) and design but, the difference was the mark. Chinese stamp with made in china.
When the photos were optimized, the difference was obvious. Not hand painted, no reverse painting in the banding, the inside did not have the glaze running down it and no A or blue t marks either.
It could have been a knock off of my original. They had no description of the TWO identical garden stools and they both sold fast.
I've had mine for sale for months with no offers, it's priced to high with out any history or knowledge to go with it.
I don't want to give it away, it FEELS old and valuable...BUT I really need to sell it.
My daughter is getting married and want to help so badly, I put up all my antiques and Delft for sale.
I've researched so much, it's making me MORE attached to all my treasures...but she needs my help more.
The wedding is next month. THE END,
hope you can help me.
True-bluez