Italian Dishware - Markings VG? OR GV?
by Jessica
(Davison, Michigan )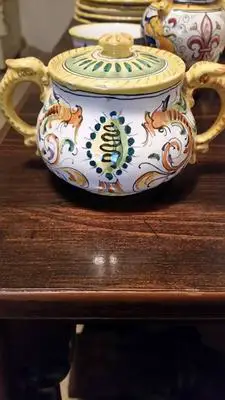 Italian Dishware - Markings VG? OR GV?
Believe me when I say, that there isn't really a fantastic far-fetched narrative in the commandeering of said item but alas all good things big or small have a beginning...


In a nutshell, I got it
at my J.O.B.
HOW they got there is part mystery and part just a good old fashion elbow grease.
We have this community "closet" , and its chucked full of gently (and not so gently) used items, from: wheelchairs, (to) bedside commodes, numerous obscured lamps , vacuum cleaners, an assortment of TV trays, ONE purple Christmas tree and a "new" mattress/box spring still in its plastic … just to name a few!
This beauty , along with some other boxed dishware had made permanent residency inside said community "closet" < we call it a closet but it's more, a very long hallway in between office spaces> I don't think it often witnesses the light of day.
My co-worker had told me almost two months ago, about some dishes, that she acquired from an elderly ladies daughter; the elderly lady had passed away and the daughter wanted to "donate" the dishes to our closet for anyone in the community who was in need. At the time, my co-worker felt the dishes were just "too nice" to put in the closet and leave, "for anybody" – she had a heartfelt fondness for the teapot and saucier cups; so she mentioned to me that I should really "go have a look"… I said I would, half meaningfully
Until today…that is… when I found myself in the "closet" surveying for dishes…
I am a frugal 35 year-old and I try to get the most out of anything I own, < minus toilet paper and tooth brushes> … whether I paid top dollar or absolutely "no" dollar, I

don't buy anything until I unequivocally have to... call me old-fashion, but some things get better with age. In addition, I'm not too proud to partake in something FREE.
Once I got them home and unpacked it all, I thought what a TREAT! Slightly on the fancy/gaudy side, but I'm a little eccentric anyway. Yet I noticed something, on the bottom of the dishes these markings… Italy? VG?
I am actually 50% Italian; my father was an orphan from a small town in the "heel" of Italy. So I felt it both silly and serendipity to think these had found their way to me…
So, here's the thing I did a good old fashion internet search and the closest "object" I can compare it with is Deruta Italian Pottery, with an artist by the name of Raffallesco?
Yet that doesn't match VG… …
So I'm here…telling a story and asking graciously for your help…
The question of what will I do with it when I know more about it? – Well frankly research it some more… what would be even wilder … would be to plan a trip to Italy… I got one good reason/excuse to fly over "the pond" – this would just make it two good reasons!
In the meantime I'm making up and/or imagining a very tumultuous back story already. Maybe one to even include ties to the Mob!
My many thanks in advance …
Jessica

----------------

Reply by Peter (admin)

Hi Jessica

Lovely story well told!

Me knows nothing about this. Apart from it's very splendid and lovely!

Come on all your Italian majolica loverrrs. Give us a break and post...

Peter

Join in and write your own page! It's easy to do. How? Simply click here to return to 8. China Chat - Current Unsolved Pottery Mark Investigations.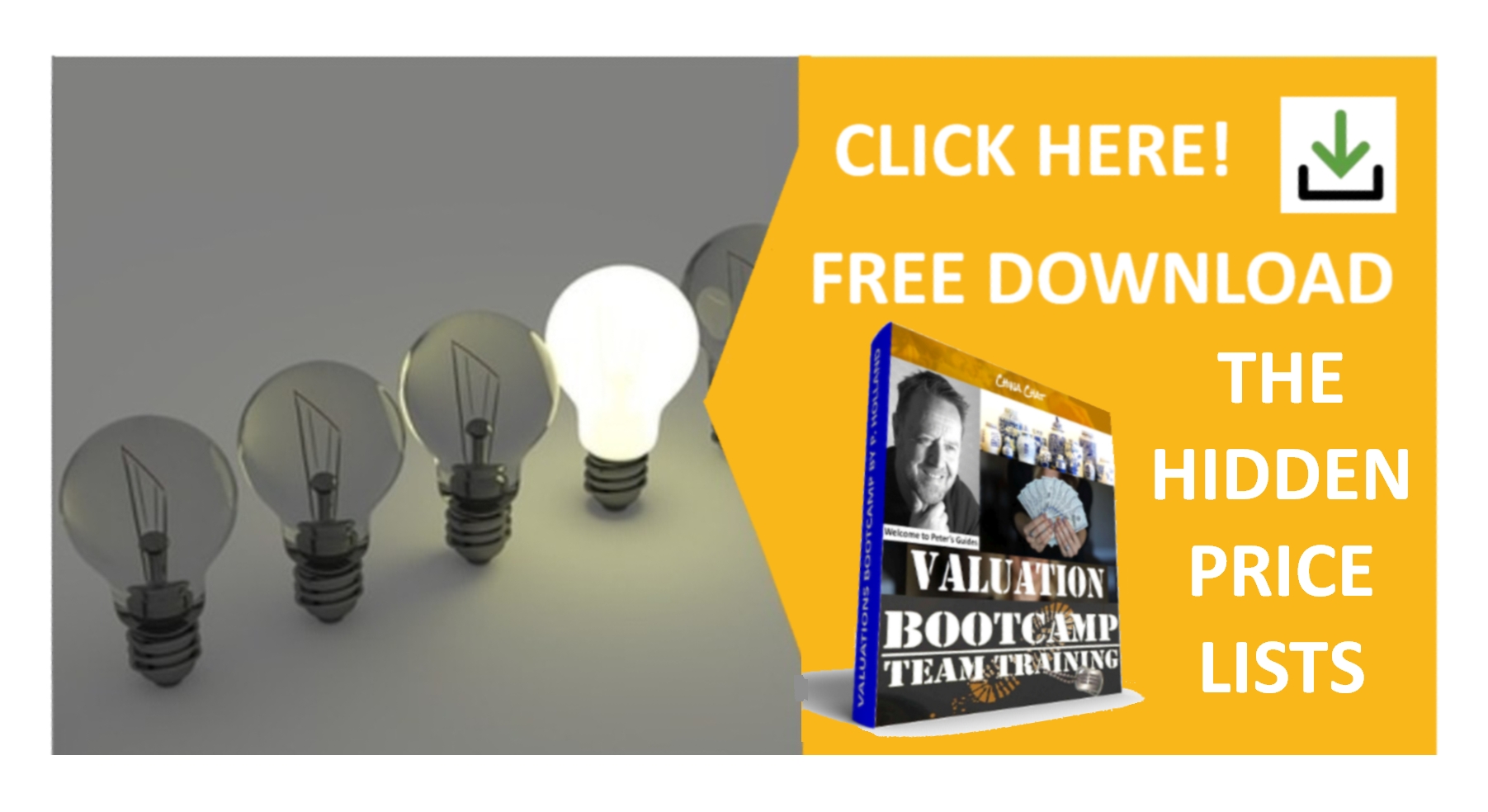 "Your guides are a blessing to us" Cindy Johnson