Revolutions Within Art Pottery Circles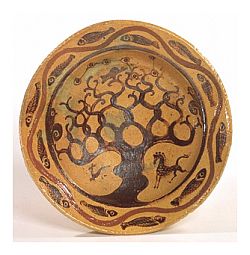 Art potter Bernard Leach (1887–1979) passionately believed in "function before form".
What does that mean?
An earnest clay artist of great renown, Leach made 'Ethical pots' - befitting to an Edwardian gentleman.


Some Edwardians artist and thinkers were becoming tired of the overly enthusiastic decorative style of the Art Nouveau period.

It was, in fact, the same reaction against the 'old fashioned' swirly style, that was to gradually translate into the functional and angular Art Deco movement.
Leaches resultant pots can be seen as somewhat dull and uninspiring by some.


However, Leach's work seems to predict the post-modern naive look and feel.
Today there is a body of artist potters with a different view who are pushing the boundaries in a fashion that may not have met Leach's desire for 'function before form'.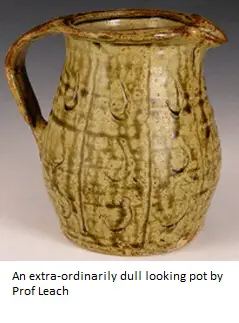 A few of these artists get mentioned in the 'Clay and Art' and 'Contemporary clay Art' sections.
Leach felt that there should be a lack of artist's 'ego' in pots. For him, less was more.
The pitcher opposite takes that concept almost beyond the limits of understanding.
Some might brand it possibly the dullest pot ever conceived.


Although of English extraction he was a clay artist born into the Far East (Hong Kong) culture of 1887 where he lived for the first 10 years of his life.
A trained etcher, he returned to Hong Kong to teach.
Meeting pottery master, Shigekichi Urano he sought to learn the secret teachings handed down within the lineage of Densho potters. He became the '7th Kenzan' - an inherited title the master potter of that style was bestowed with.
I like the lineage of Leach's ideas.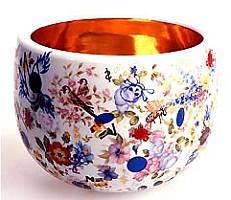 Some contemporary art pottery masters tend to disagree somewhat with Bernard and say "to hell with function, here comes some form for its own sake".
The rather superb pot oppposite is the work of Dutch contemporary art potter Olaf Stevens.
His work is classy, classic and good looking, but, if you look closely enough, radical too.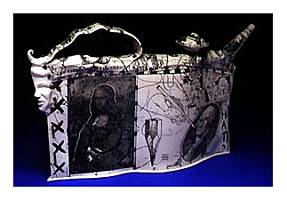 Just about the most extreme opposite you can get to the philosophy of Leach is contemporary American art potter, Les Lawrence.
Lawrence says of his Art Pottery pieces: "They are vessels in subject but not functional. I think of them as sculpture, photography, and printmaking combined".



Also joining the revolution against Leaches ideas is German potter Rita Ternes. Her art pottery exists as an expression of creativity whose only function is to provoke contemplation.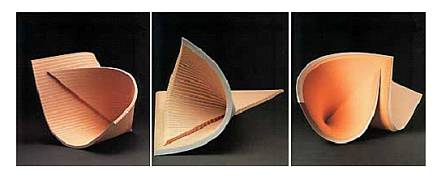 Perhaps the most abstract of all the contemporary specialists in art pottery is British ceramist Peter Beard. He has been a fellow of the Craft Potters Association for over 30 years, and as such would have been a contemporary of Bernard Leach who died in 1979.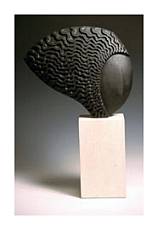 I can't imagine Peter and Bernard would have seen eye to eye if they had ever met, do you?
For all I know, they may have been best of friends, but certainly, their philosophies were at opposite ends.
Leach believed in function before form and 'ethical pots'. Peter believes in the trinity of process, material and concept.

So how was the gap bridged between the rather austere Mr Leach and the modern art potters?

You have to look back the the life and times of potters like Dora Billington (1890-1968) and her 'Bayswater Three' (William Newland, Nicholas Vergette and Margaret Hine). As head of the Royal College of Art in the 1920's, she designed for industry as well as being a studio potter, teacher and writer. Retiring from teaching in 1955 she left behind a strong tradition in opposition to Bernard Leach's philosophy.

-------- A funky pot by Lucie Rie c.1974 ---------
Leach scoffed at Billington's successful protégées describing them as 'Picassettes' (a reference to their influence by Picasso). Billington always remained respectful to the influential Leach, at least in public.
Other expressive 'fine art potters' working against the influence of Leach were other post-war potters such as William Staite Murray, Lucie Rie and Hans Coper.
In a 1953 article Billington includes Lucie Rie in her review of 'The Younger English Potters'. Several important young potters are also mentioned including Kenneth Clark, Eleanor Whittal, James Tower, and Steven Sykes.


Who are the contemporary art potters pushing the boundaries? Is there a difference between art potters and craft potters? As I said before, categorization is a dangerous process. Answers on a postcard to.... Well, at least let me know what you think on the contact form!
Today there is a body of artist potters who are pushing the boundaries, and a few of these mud-slingers get mentioned in the 'Clay and Art' and 'Contemporary Clay Art' sections.

return from Art Pottery to homepage or alternatively back to Clay Art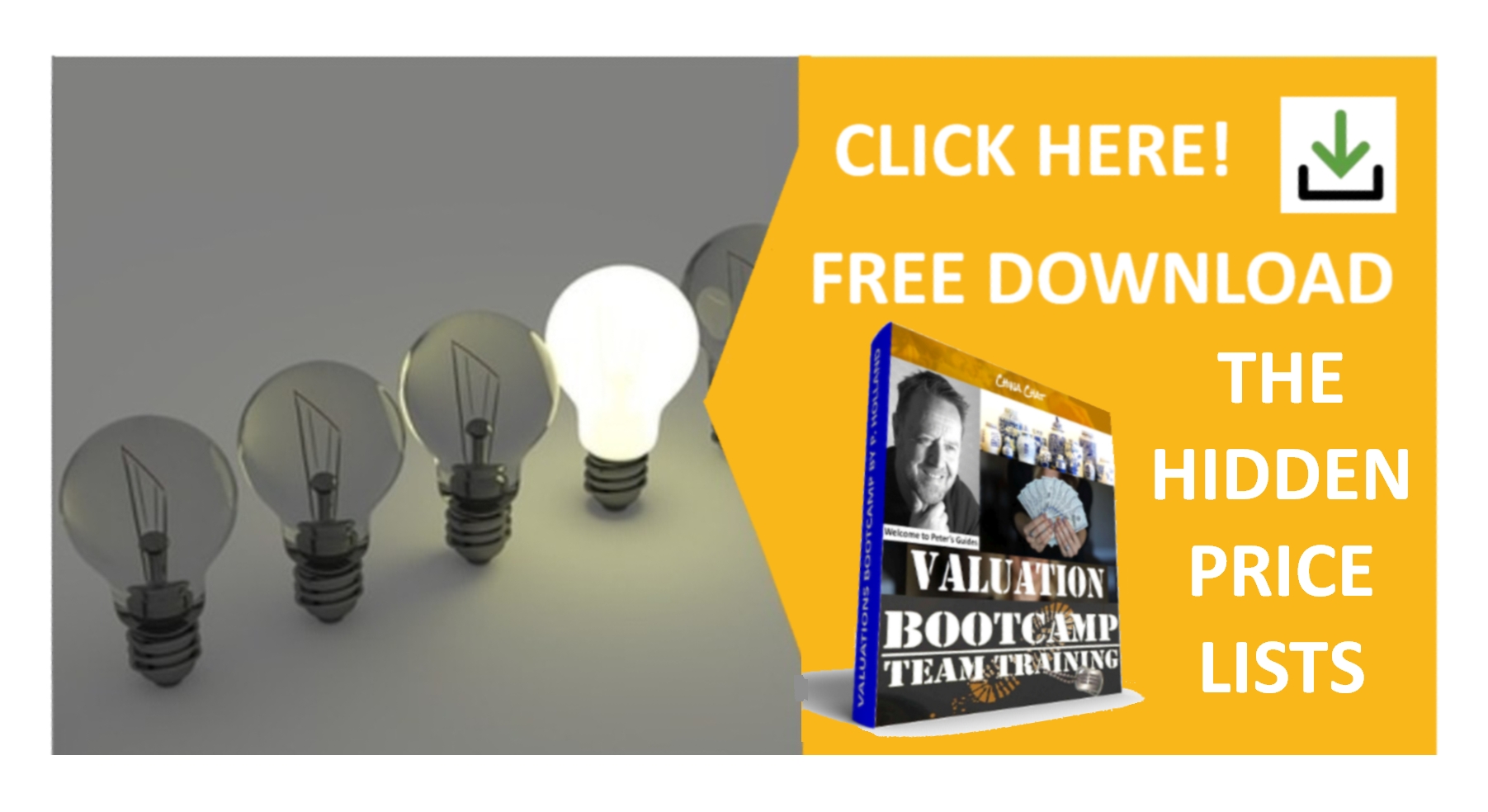 "Your guides are a blessing to us" Cindy Johnson