Bone China Plate with (SF/SL?) Old Royal Bone China stamp
by Fiona
(Northumberland, England)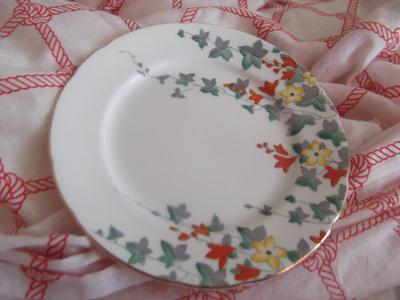 The design on the plate. I'm surprised I haven't found another.
The mark: SS, SF or SL


Hello, I have recently purchased a small selection of bone china including a teacup and a plate from a church hall charity sale. The design on the plates is not one I have seen while searching for equivalent designs, and the stamp, although I have seen approximate matches in my search, is not of a colouration I have seen. The teacup is a matching design and mark.
Could someone please tell me what date and maker this plate might have had, and indeed where I might be able to obtain some more if possible? I appreciate there's not all that much to go on - the mark is pretty much characterised by how few unique features it has in my admittedly untrained eye - but it would be great if I could get some help, as the way that all my attempts at researching it have turned up blank is rather puzzling.