Mizuno Pottery Mark Query
by Dari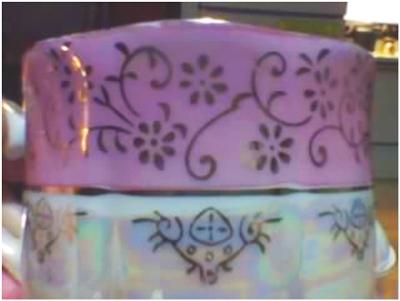 Mizuno Pottery
Mizuno Pottery Mark Query:- I have a 5pc coffee server set with a blue 4 tier crown and the name Y. Mizuno below that and have had no luck with finding anything out on this. Please help me or at least show me where I need to search.


Thanks,
Dari
============================================
Reply by Peter (admin)
to Mizuno Pottery Mark Query
Dear Dari
Interesting query. One in a thousand. Please submit some photos. Use a new form for each new photo. I appreciate it. Thanks.
Whoever Y. Mizuno is not known by me or by any of my reference books or by Google.
However, this seemingly undocumented name caught my interest, so I began an uber-search. The detective won through and started down an interesting path where I started to learn lots. That's the type of query I like.
I found only one other connection with the name Mizuno within china and ceramics ranges and although unconnected with your set, this really got me to an interesting place I feel we should all know and talk about. So thanks for flagging this up.
In the 1980's and 90's there was a fine china design team called Swid Powell. This was the team of Nancy Swid and Addie Powell. They produced high design expensive fine china collections amongst other things. They were a small producer but high in design & production values - and expensive.
Swid Powell designed with famous luminaries such as Calvin Klein (and many more) and exhibited at Yale University. They were commissioned by swanky Miami Hotels and are obviously well thought of in a 'glamorous' up-market sense.
Now, I found one set of their china marked Swid Powell, "Rady & Mizuno", Japan. I could find nothing else with either "Rady & Mizuno", or Mizuno on its own or Rady on its own.
On the contrary, your set looks like a typical mid-price range 1950's post war Japanese mass production tea set. The stamp is mass-produced and so are the shapes and pattern, so no connection.
I would carry on your research from here.
Best regards
Peter (admin)
p.s. The following page is a 'must see' if you are researching fine china - for value and identification:-
Researching the identity and value of antique and vintage fine china
.
Please post comments below which you think might be helpful……