Pottery Mark Query - Foreign Writing With Factory and Chimneys
by Nancy Chester
(Gold Beach, Oregon)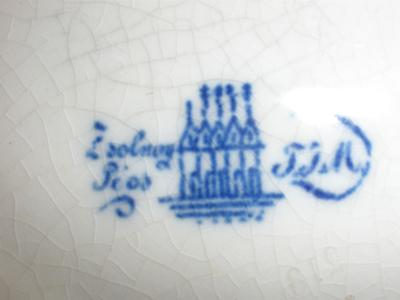 Pottery Mark Query - Foreign Writing With Factory and Chimneys
Pottery Mark Query - Foreign Writing With Factory and Chimneys:- I have had this vase/bowl for at least 25 years. It was given to me by my uncle and I remember it in his apartment in San Francisco Calif, as a little girl. Unfortunately he passed away before I thought to ask him about it. He traveled quite extensively and I assume he purchased it on one of his travels.


I have searched but have had no luck identifying the origin of the vase / bowl nor do I have any idea of it's value. Regardless of it's monitary value, it is worth alot to me because it was from a wonderful and caring uncle. I would love to be able to pass this on to one of my children along with any information I can get. I hope you are able to help me or give me some direction in getting some information.
Your site is a wealth of information for many people and I am hoping you can help me.
Thanking you in advance,
Nancy Chester
Gold Beach, Oregon
============================================
Please contribute to this thread by writing in the comments section below – just scroll down...
HOW I MADE MONEY FROM BITS & BOBS OF OLD CHINA

.....more
The following page is a 'must see' if you are researching fine china - for value and identification:-
Researching the identity and value of antique and vintage fine china
.
Please post comments below which you think might be helpful……