Pottery Mark Query JW WEBSTER
by Bill
(Tacoma, Wa )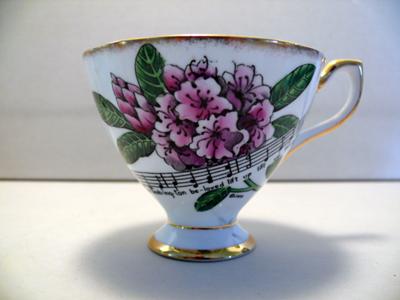 Pottery Mark Query JW WEBSTER
Pottery Mark Query JW WEBSTER:- Grandfather was a rhododendron nut when they were first brought over to the US. This was obviously his.


The mug has a picture of a Rhododendron Macrophyllum double truss in bloom, below it are the words of a song, "Thy sons oh Washington be-loved lift up lift up their heads in pride". On the back is a single half opened truss with the word "Washington" along one leaf. The leaves are green and the truss is pink. There is gilt on the mug rim, handle and on the bottom
Bottom of mug reads:
Rd1956
AMERICAN STATE
No. 42
J.W. Webster
1956
Bone China
Made in
ENGLAND
I Googled JW WEBSTER in every way I could think of and get nothing!
Bill
===========================================
Please contribute to this thread by writing in the comments section below – just scroll down...
HOW I MADE MONEY FROM BITS & BOBS OF OLD CHINA

.....more
Pottery Mark Query JW WEBSTER
Hi Bill
J W Webster is not a known English maker, so no idea about this cup, sorry. Very interesting story though.
Hope someone can identify this pottery mark.
p.s. The following page is a 'must see' if you are researching fine china - for value and identification:-
Researching the identity and value of antique and vintage fine china
.
Please post comments below which you think might be helpful……