Part 2.  How to Check an Auctioneer is Able to Sell Antiques Using the Best Marketing Methods

Introduction
To sell antiques in the  most effective way, an auction house must use modern marketing methods.
Make sure the one you choose is living in the modern world.


As I said in Part 1, there an alternative to selling on eBay, and it's something that most people might not consider.  Selling in auction rooms is the older, original version of auctioneering.  In this section, I am going to give you enough information about auction marketing techniques so you can choose the best auction room possible.
A real-life old fashioned auction is the, original, unplugged, acoustic, version of online bid selling.  But only if they have embraced the modern world.  Try it, you might find it a fun, relevant and rewarding change from eBay!
Here's the most important factor in getting the best price for your item in an auction room sale:- "You must check out the marketing skills of the auctioneer before you place your item with them."



Continue reading below ↓
This page discusses the subject of marketing with help from auction experts from my team of online valuers and is continued from Part 1
Part 2. 
Sell Antiques Through Correct Marketing
Q. When a person has to sell antiques or vintage china through an auctioneer's saleroom, I presume the marketing of an item by the auctioneer is important - mailings, catalogues, the internet etc. What are the things to look out for?
A. The most reliable auction houses will sell antiques and collectibles through an online catalogue (even though we are talking about offline auction rooms). It is quite important if you are consigning an item for sale, to get your item seen online, as it significantly contributes to the publicity. Online catalogues can be viewed all around the world and many dealers check them regularly and buy items that they have spotted that way. Ask the question to your local auctioneer.... Find out how they market and sell antique and collectible lots online. What process do they use? Note down the web addresses and see what sort of a job is being done.

Q. So, it's important for an item for sale to be properly catalogued?
A. Yes. You must make sure your item is catalogued if you are a seller, preferably online. Buyers often seek bargains in uncatalogued lots. They go to the exhibitions, and inspect for hidden treasures. Also an important key to marketing is the description. The important part of the description of any item in a catalogue is the very first line, which is called the 'guarantee line'. It often appears in bold and is what the auctioneers guarantees about the item, i.e. date, manufacture/artist. This is the auctioneer's responsibility, so check how good they are at this.
Q. Specialist sale or general? What are the pros & cons...?
A. Ceramics can be found both in generalist and specialist sales. If you are buying, the general advice often is you may have more chance to find bargains in generalist sales, where all items might not always have been catalogued. So, by a process of deduction, the seller may conclude from this advice that the general sale might not be the one to go for as the vendor. A bargain for the buyer means perhaps a less satisfactory hammer price for the seller - especially if your item is not going to be catalogued. Buyers looking for their very specific maker or style tend to pour over the specialist antique auction catalogues and exhibitions.
So definitely choose an auctioneer who has specialist antique/vintage/retro china/porcelain sale.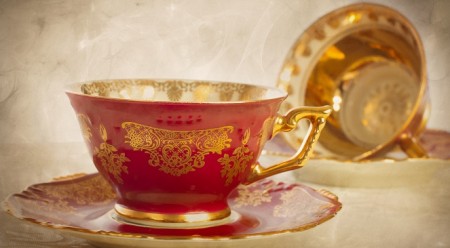 Q. What are the pitfalls of selling ceramics at antique auctions?
A. Buyers will require (especially if they have not inspected the item in the flesh), a 'condition report' from the auctioneer. In this document, which a buyer can request at any time before the sale from the expert or the auctioneer, the item's condition is described in detail. Hence it will avoid the buyer from discovering unexpected damages (cracks, chips, etc.) Get on the wrong side of this requirement and you are making life difficult for yourself. Keep it real.
This page is part 2 of a 4 part article series
The 1st article in the series tells you how to find the best auction room for selling your items. The 3rd article looks at the auctioneers assessment. The final part is about auctioneers commissions and consignment agencies.



This article is continued in the 3rd part of this series:- Part 3.  "The Antique Appraisers". The previous article is available here: Part 1.  Choosing the Right Antique Auctions.

Return from Sell Antiques to Figurines Sculpture homepage, or alternatively back to the hub page for this section Antique Appraisals
Jul 30, 20 03:22 PM

Royal Crescent travel poster by contemporary artist Peter Holland. Contact here to order print or contact for commissions

Jul 17, 20 11:12 AM

Pulteney Bridge Poster by Peter Holland, local artist

Jul 17, 20 11:11 AM

Bath Abbey Poster by Peter Holland, local artist.