Staffordshire Pottery
Furnival  Appraisal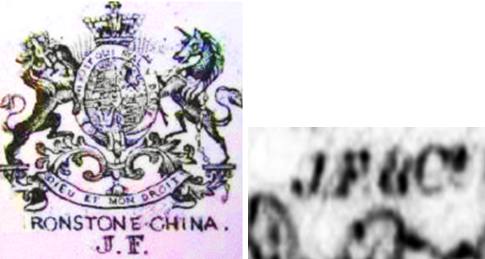 Staffordshire Pottery Furnival not Langenbeck's Cincinnati Avon
My bad! It turned out to be Staffordshire pottery Furnival not Langenbeck's Cincinnati Avon ware.
Following a fascinating visitor query from Rob Ackerman about his old keepsake plate which his mother gave him to remind him of the house he grew up in, Rob wrote to tell us the resolution of this antique fine china mystery.
To see Rob's original pottery mark contribution query click here
"I extend great thanks to Peter and all of you for being here at Figurines-Sculpture and the opportunity to pose a question about my plate. Peter: you are a very nice person, an admired master artist and an amazing wealth of knowledge.

Unfortunately folks my plain old plate was not the more exciting possibility (rare and important Karl Langenbeck's Avon Pottery of Cincinnati), but still a beautiful, old piece of Staffordshire Pottery history I will continue to enjoy.

It was identified by one of Peter's 'Bring in the Experts Team' as a plate made by Jacob Furnival & Co, located in Cobridge, England, circa 1845-1870. It is a 'flow Mulberry' type, Avon pattern, also referred to as Staffordshire ware, is pottery and approximate monetary value is $50-$100 USD; but it means much more to me.

Again, thank you…enjoy your life, your loves and your treasures!
Reply from Peter (admin) below - just scroll down
---
Reply by Peter (admin)
Re: Staffordshire Pottery Furnival
Hi Rob
Thank you so much for taking the trouble to write in and let us know the solution to the mystery of the Avon plate.
Even though the expert appraiser identified the plate as that of Jacob Furnival rather than Langenbeck's Cincinnati Avon, this is great news for several reasons.
First, Staffordshire Pottery Furnival items are also relatively rare (thus a $100 retail/insurance valuation). So that's a great result for your mother's plate. It has more than just sentimental value.
Second, it allowed you, me and the visitors to go on a journey of discovery into the history of fine china makers in the US. Previously, I had no idea of the story of Karl Langenbeck and his influence at Rookwood, Owens and Artus Van Briggle. We live and learn - and that's what the website is all about!
All of this interesting stuff came about because of your curiosity/my ignorance in the matter. It just goes to show the difference between me - an enthusiast with a few books - and a proper certified antiquarian appraiser.
Just for the record, I'll explain what 'flow mulberry' is.
`Flow mulberry' (more commonly 'flow blue') is a style of stoneware (occasionally porcelain), developed in Victorian times by the Staffordshire potters of England. Deriving from the blue glaze that blurred or `flowed` (like ink on blotting paper) during firing. Most flow blue ware is achieved by the use of transferware and gives a nice 'softness' which appeals to the eye.
Staffordshire Pottery Furnival Timeline
Jacob & Thomas Furnival, founded c 1843 in Hanley, Stoke-on-Trent, Staffordshire, Earthenware and ironstone
Thomas Furnival & Co, 1844-1846, Hanley, Stoke-on-Trent, Staffordshire
Jacob Furnival & Co, 1845-1870, Cobridge, Cobridge, Stoke-on-Trent
Thomas Furnival & Sons, 1871-90, Cobridge, Stoke-on-Trent
Furnivals (Ltd), 1895-1968, Cobridge, Stoke-on-Trent
end Staffordshire Pottery Furnival
Postscript:
By the way Rob, I read the appraisal which I trust to be accurate in every regard apart from one.
He says the river Avon is local to Staffordshire. Neither of the two main rivers called the Avon run near Staffordshire as far as I know. There are two large rivers in the West Country of England called the Avon. One is in the West Midlands which runs down from Coventry through Stratford-upon-Avon to join the river Severn at Tewksbury. The other rises in South Gloucestershire in the Cotswolds (SW England) as a small trickle from marshy ground and continues through to the coastal city of Bristol where ocean going tankers are able to navigate its course.
At one time I had my studio on the banks of the lower Avon in Saltford with a view across to The Cotswold Hills and very nice it was too!
The Avon has mythical links with the legend of King Arthur which also stems from this part of SW England but that might be yet anther river called the Avon in Devon. There is another river Avon in Wiltshire too, and another in Wales, plus more than one in Scotland. Why are so many different rivers called 'Avon'? Well, in the ancient tongue of the celtic Britons, the word Avon (Afan or Afon) simply meant 'river'. So the words 'river avon', simply mean 'river river'.
Thanks again for the update.
Best regards,
Peter (admin)
Return from this page called
Staffordshire Pottery Furnival
to the original
to
Avon Pottery Mark original query
, or alternatively return to the
Figurines Sculpture homepage
.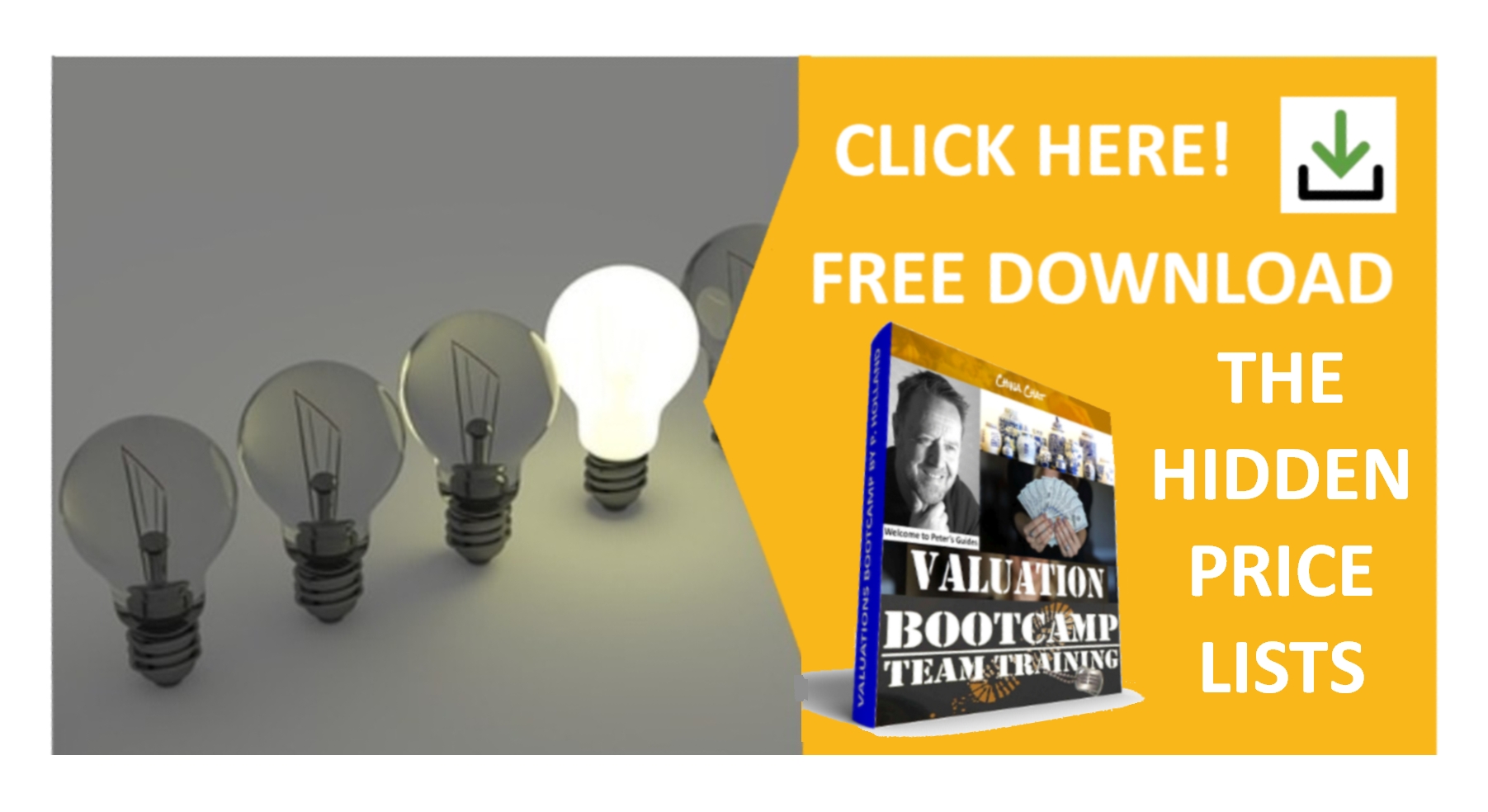 "Your guides are a blessing to us" Cindy Johnson