Antique China Values - Roadshow Style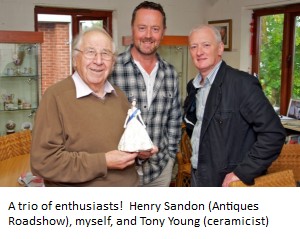 Vintage and antique china values are my speciality. This page is about making your life easier and ensuring your peace of mind when it comes to uncovering the value of your items.
There is a team of experts waiting. My job is to help you connect with them, and likewise, help them reach you.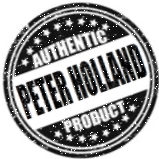 Appraisal reports are printer friendly and authentication stamped
"Your services are a blessing to us" Cindy Johnson (see more customer feedback below)

It works just like TV's Antiques Roadshow.  Many of my team have been on TV at one time or another.
I Personally Run this service

I personally run this service and co-ordinate the reports.  It takes only 3 days for the standard service and 48 hours for the expedited service.  My reputation depends on keeping the expert's appraisals to a very high standard. 

The fee I have negotiated on your behalf is no-brainer value, starting at $19.97 USD or £12.97 UK pounds .  The expedited service which takes 48 hours cost $60 and is available below by filling in a simple form.
Before You Pay Anything

Before you decide to pay though, please be happy you have tried all the free ways to find the value online yourself. Download my valuation free tips sheet here first (it's like a cheat-sheet designed to help you on your quest). 
It tells you how to do 'secret code' Google searches to eliminate the irrelevant results, and how to search through auction archives for previous estimates and hammer prices.  It also gives tips on how to sell.

Here's Exactly How To Access the  $19.97 Service

You can't access the old $19.97 service on this page anymore. Only the expedited $60 service.  You have to sign up to my list here to access the old style service.  I will email you personally to explain how it works now.  Don't worry, the new system is much easier.

Why did I change the  system?.....
The sheer volume of appraisal requests just got too busy for me to handle and also cope with my day job too (I am a sculptor and a writer about fine china).  I get over a quarter of a million page views per month to this site and we have to work together to keep it all working right.
You will find the new way a breeze.  But make sure you sign up to be on my personal list of site visitors here, please.

Here's Exactly What You Get in the Reports

The appraisals are sent out by email but are printer friendly.  They carry my website's authenticity stamp of certification and have my personal full money-back guarantee.
The expedited reports ($60 USD) are emailed to you within 48 hours of cleared payment, the standard ones ($19.97 USD) for the people on my list, take only 3 days.  However, I only issue so many of those per month to my personal list (so make sure you have signed up and read my emails to you.

The reports are a great selling aid if that's the route you want to take.  They are compiled by using the most up-to-date auctioneer expert feedback to tell you exactly what you have, how best to describe it, when it was made, its origin and let you know the both the market value and what to insure it for.  The experts also give a little background to the make, style or history of the maker etc.   You don't pay anything upfront – I check out your item first, then let you know if our team can really be sure of what you have and can write a full, high quality report.  See testimonials below.
For the expedited reports of 48 hours, costing $60, go ahead and just quickly fill in the fast-form below.  For the old-style $19.97 appraisals join my personal list here:-
Antique China Values

- The Roadshow Trip
Together


This is the closest possible experience to getting on "The Antiques Roadshow", and one of the best 'discoveries' you can make online. I call it my "Bring In The Experts" valuation service.



Let me take some time and trouble to explain what it is all about and what's in it for you....

It's rather like taking ordinary household objects and creating income for you. Just utilising the experts properly worded description can add value to an item.

Don't forget, it's not just antique china values, it is all types of vintage and antique bric-a-brac the experts value, including furniture, silver, jewellery, paintings and all categories. There are 28 different experts in all.
In other words, simply upload your photos and I allocate one of my 28 experts (not just antique china values, but all types of antiques) and they help you uncover your hidden treasure.....
The cost is, I believe, the best value available online (if you know better, tell me) and also the most efficient. You don't need an essay on a Ming vase, you just need to know what you have, how to describe it and exactly what to sell it for.
Read on below to see how the whole thing works and why people come back to me and say things like....
"Thanks so much. I'll be back with more I'm sure. Excellent service, Donna".

"Thanks PETER Your service was fast and I will use it again you are very good thank you John W."

"Peter, I am so pleased! Thank you so much for your help. .... I will keep your address on hand for any future antique china values I might need. Thanks again! Valerie."

"I almost cried when I lost the bookmark to your site. I jumped from my seat in happiness when I found it again.It is the absolute best site on the web for identifying vintage and antique porcelain. Justin"

Shortcut to the submission form ... or read on to find out more about the service.




You Designed This Service!

This vintage and antique china values service was designed only because visitors told me exactly what they wanted and the way they wanted it. Therefore, it's fast, friendly, efficient and user-friendly whilst saving you time and money.

It's like suddenly having night-vision specs.

Relax and Grow Your Earnings

Relax and let your expert team discover your true worth and

make you money

, the easy way.

Just quote a few knowledgeable words from my experts and you can easily triple the amount you make on eBay or Craigslist (sometimes quadruple and more) ....

Be Totally Reassured

Just look around on my site and you can be totally reassured. This is not my day job, I am a world renowned Master Sculptor for Royal Doulton, Royal Worcester and Coalport for 20 years. I do this for fun, maybe I need a life!

100% Loyalty

So far, in a user questionnaire 100% of clients have stated they would definitely use my antique china values service again and again.

Money Back Guarantee

But don't take my word for it, try the valuation service, and if you are not completely delighted I will always give a no questions asked

money back

guarantee - and remember you pay nothing up-front.

Shortcut to the submission form... or read on to find out more about the service.



---

Any Nagging Doubts?....

Here are the 7 main reasons visitors have said they normally wouldn't like to use an online valuation service.

Read each one and see why you have nothing to fear. We have designed away all the glitches:-

OH NO #1 - I don't like to give my email address
Don't worry, I never send put out spam or give any details to others. I hate spam as much as you do! The terms of my website states I will lose my site if I spam even one person (read SBI hosting terms on this subject). That's not going to happen.

OH NO #2 - I don't like to fill in forms and I get impatient


Have no fear. I am the same as you! I spell out what you have to do and what will happen in easy simple detail - not because I am talking down to you or think you are unintelligent, but because I put exactly what help and explanations I would like in the same situation as you.

Try it and tell me if there is anything more you need. I am always listening and prepared to adjust.

OH NO #3 - I don't know who you are, how can you be trusted?
I am internationally known artist who has been at the top of my profession for 20 years. I have been so successful because I believe in good karma.

I would never risk my reputation and goodwill for a few dollars report fee. If the experts can't answer your query to the required standard, you will not be charged.

No answer, no fee, no money upfront, no arguments....... only total peace of mind! Your payments will be taken care of by PayPal merchant services - the safest and most secure checkout in the world (more expensive for me, but safer for you).

OH NO #4 - Who are your so-called experts?
I use the most knowledgeable experts on the planet (with similar backgrounds to those guys on the Antiques Roadshow). The head of the team makes regular appearances on the BBC and is ex head of department at Sotheby's.

I have 28 experts on the team which includes all antiques and vintage collectibles, not just ceramics.

OH NO #5 - I would use your expert service if you charged less
Many certified appraiser's of the quality of my experts charge $75.00 - $200.00 per hour, Other well known websites charge $50 USD minimum charge. Worthpoint.com (an excellent website, btw) charges $20 USD each report PLUS $10 USD membership fee every month (figures accurate at time of publishing, please notify if they have altered).

Just test the various online services and decide yourself which is easier to use. Each to their own

My visitors and I designed a service to cut out all the bad points of the other providers and be perfect for your requirements.

OH NO #6 - Hey, there are cheaper services out there!
Compare like with like. The reason I started this service in the first place because of the bad feedback I had got from visitors about using the cheap online valuation services (which I used to recommend, but no longer do). I tried them and they all have good points and bad points.

Not one has the perfect blend.

The report fee you pay to my experts for this top notch service has been negotiated on your behalf to be the lowest sustainable level possible. You wouldn't want to bother with a website that could not sustain a quality service, would you? They would struggle to provide something worth having.

Always compare like with like, don't compare a Ford Taurus with a model T Ford.

OH NO #7 - Peter, I would love to use your service, but I'm plain broke
The point of the service is to stop you from being broke. Think about it for a minute. You will be even more broke if you make a false economy and don't use the service.

One lady had to find some money to pay for bills. She found some items lying about the house - 15 in all. She had no idea what she had really. One turned out to be a valuable Rosenthal hand-painted plate and another was an obscure but very high quality figurine by a company called Gebruder Heubach.

The price she was told to achieve resulted in sales of 298% more than she had originally considered asking (that is the same as asking $199 instead of $50).

Sometimes you have to spend money to gain money (speculate to accumulate). I urge you to use the experts terminology and valuations in your sales descriptions and boost your income by 289% too.

The clever choices are all yours for the taking. A better lifestyle is about making better choices...

To go directly to the valuation submission form, please click here




---





REMINDER: On the next page (after submitting the above form) if you experience any difficulties, just email me.....

peter@theclayartist.com


return from antique china values to Figurines Sculpture homepage or alternatively back to

the hub

page for this section Antique Appraisals


This was the "antique china values" page, although the service is set up to deal with all types of vintage, collectible and antique items - not just antique china values. In the 28 strong team there are antique furniture values, antique jewelry values, antique tinware values, and all other types of values alongside antique china values.