How To Find Your China Replacement (& Values) Online
China replacement is one of the Internet's most useful resources. Think about it.... How would you have found replacements for (and additions to) your Spode tableware set before the world wide web? Not easy. Therefore you get a whole bunch of websites aiming to cater for this demand. Some are good, some not so.
I do a review of the main contenders in this section. Scroll down for the link to my review page.
You can also use these websites to value your collection. HOWEVER, be aware of a trap many people unwittingly fall into.
Be aware these are retail 'selling sites' showing you RETAIL PRICES


What a lot of people forget is that retail prices are not what you or I would get as individual sellers at auction. Retail price tickets are not necessarily the amount the retailer will actually get and tend to be about double or treble what you, as an individual (not a retailer) would get at auction for the same item.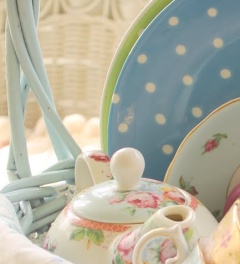 So check out eBay too.
See my eBay help article here.
But remember the 'buy-it-now' eBay prices are also RETAIL prices. Check out the completed eBay listing to get the actual auction prices (mostly a lot less).
For those who already know how the ebay 'save a search' function works, use this following link to go directly to the right place to save a search on directly on ebay:-

.
NOTE:- Simply replace the words "china valuation" with your own search term - eg. "duchess china tea set" AND REMEMBER TO CHECK THE BOX SAYING "Include title and description".


The China Replacement Sites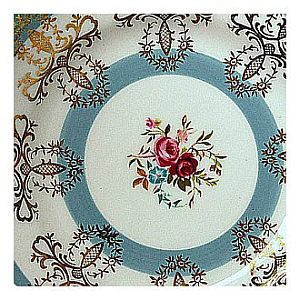 Picture the scene: You have your collection of fine china tableware or figurines. It took a while to put together (or you inherited it). Maybe it is your pride and joy, or perhaps you want to know what it's worth to sell it.
It could be you need to replace that "Chinese Rose" Jug which broke, or you need to see what you wares would fetch at auction, or perhaps knowing the insurance valuation would be useful.
Here are some tips to get you understanding the replacements market.


The Searching Online Tutorial
This easy to follow China Replacement Tutorial will cover the following searching tricks:
A review of the best and worst china replacement sites. There are a couple stand-outs.



How to find your item on eBay, even though your searches may come up with zero results.



How to instruct eBay to keep searching on your behalf for your item and email you automatically immediately a seller lists the item or pattern you are after.



Flag up the clever eBay search helper which many people miss because it's hidden below sponsored adverts.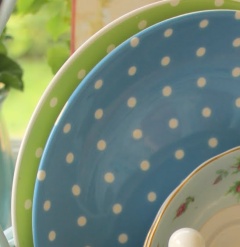 Let's say, in this example, you have, for quite a while, been looking both on and offline for your item, but you always seem to run out of steam! No joy.
We all know about the replacement china sites that come up when you Google your item - the ones that never have the item in stock and their websites don't ever seem to work properly.
I have written a review of replacement china sites (click here to go to the China Replacements Review. The one exception is the award winning Replacements.com who have a back catalog of just about all the china makers in the world and most of their popular patterns (and their website DOES work). Do NOT confuse this site with ChinaReplacements.com - a lesser site in my view.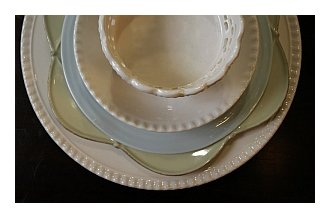 Then there's good old eBay, as I mentioned above.
Despite its faults, eBay still remains one of the most efficient way of tracking down a hard to find fine china replacement item.



The ebay help case study example in this tutorial is a classic replacement case. Follow it and see what I mean.
My conclusion is, you are, in fact, quite likely to be able to find your rare item, if only you know how to use the eBay search tools properly. Most people, even experienced eBayer's can't do it right (have you ever tried to use the eBay Help tutorials? Have you recovered your sanity yet?). Unfortunately, the 'way of the internet' dictates the eBay help modules are written by Geeks and therefore unreadable. Enough said.
Here's the shocker, which this tutorial will prove and then go on to do something about:


FACT - If you know how to go about it, you are very likely to find your item, even if you have tried before and got zero results.
You just need to know how to get the system to work properly - and once you do, you can ask eBay to save your search criteria and email you when your goods come online.
Click here for the ebay help case study example - a classic replacement case. Follow it and see what I mean.
Here is the China Website Review
---
Return from
China Replacement Tutorial
to
Homepage