About Antique China & Modern Fine Porcelain
This section includes a complete antique china (& fine china) free online guide in the format of an A to Z listing of firms. As I will explain, I then break the A to Z listings down to further sub-sections like "Bone China Makers" and "Modern Fine China Manufacturers (founded post World War 2). If you want quick links to these listings, just scroll down this page and click on the appropriate links, which are easy to see.
Just to quickly explain the reason for this section before we get into it:-
Ever wanted to get a quick grasp of the what, where, when & how of antique china firms and have a handy 'one click' value guide?
The stories will get you so engrossed, they may have to send out a search party for you!
Here's a quick link direct to the main A to Z Guide - it is the stories behind the world's leading fine china makers in UK, Europe and USA. Fascinating reading.
But before you go there, I recommend you have a glance at the page below to understand how to get the best out of this section on the site (now over 2000 pages of information). You may also want to use the in-house search function (see top right).
OK, here goes...
How To Use This Antique China And Fine China Guide
Many of the smaller or lesser known makers are not covered in the main listings, but instead are written about in the public forums which have over 1500 pages of information - mainly guided by your common queries. With all the tiny firms, the listings would be impossibly long.
Think about the main list as listing the major names. If you feel a major name is missing, please let me know.
TOP TIP: To find your way around this site, be sure to use one of the in-house search boxes dotted around (eg. top and right of this page). Use a variety of keywords around your topic - don't just try one search and give up.
How To Value Your Antique China & Fine Porcelain
Scroll down to the link to the free A to Z Guide To Antique China and Fine China Makers, and you will see each listing includes an up-to-the-minute link to an online auction valuation for each maker. So if you are collector of, say, Staffordshire china, Wedgwood china, Royal Doulton china, European antique china or English china and want to regularly check out the online market with just one click, you are in the right place.
For my personal referral to an expert antique or vintage china appraiser online go here.
The online auction search facilities leave a lot to be desired - so I have done some engineering to put the odds back in your favour.
If want to get more technical and understand how the online auction price value search works, read this bit - otherwise skip it:


Say, for example, you want to check out 'Paragon antique china ware' it would be totally impossible for you to use the online auction's own search function and find all the relevant Paragon items with one click.

If you put in 'Paragon china ware' for example, into the search box, you would get only a fraction of the items on offer. This is because the sellers use all sorts of different descriptions in their titles. The only way to get ALL the Paragon china items is to browse down through many layers (and many clicks) to the specialist section OR put many different searches in using several keyword phrases.

In order to get ALL the Paragon items on offer you would need to put the single word "Paragon" into their search box, then fiddle with the category drop down box to find the appropriate category (not a good use of time) - and then there are sellers who place their items in the wrong category! If you didn't fiddle with the category drop-down box, you would certainly get all the Paragon china items, but unfortunately, you would also get all the other many hundreds of items also branded as Paragon.

With my price guide online auction value links, you get almost all the irrelevant items automatically coded out. One or two slip through the net, but not many.

Click here to see how this Paragon China example works.

The point is, you are guaranteed to get all the relevant items you are looking for whether your interest is English china, European antique china, Wedgwood china, Royal Doulton china, Staffordshire china or any other famous potters firm.

Using my links will save you time and effort.
Follow The Simple Three-Tier Antique China Guide Structure


Scroll below to the 'catch all' A - Z list.
It lists in alphabetical order all notable china manufacturers in the UK, US and Europe including links to the two separate guides on bone china ('Antique Bone China' and 'Modern Bone China Manufacturers').



Therefore all the china makers (and "famous potters") are organized into only three sections.

For example, if the antique china producer is mainly known for producing high quality antique bone china, their entry will be listed in the separate antique bone china section but a convenient link from here will take you directly to the appropriate entry.
Within this general section you will find all the written entries for those antique china producers and potteries not particularly known for bone china - for example most of the famous European porcelain makers and the 'Ironstone' producers.
Further Notes On Antique China Makers and Fine China Producers
As a general rule, people think of bone china being an English type of ware, which in the main it is. However, there are notable exceptions like Knowles Taylor Knowles of Ohio which won many awards for their fine bone china before their untimely demise and European makers Rosenthal and Villeroy & Bosch who both have significant bone china ware in their modern collections.
The written entries for these bone china makers are therefore in the antique bone china section, but you will find a convenient link to the entry in this hub section which includes links to all notable makers whether antique china producers, modern fine china firms or bone china specialists.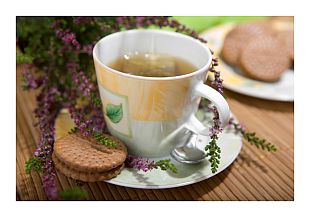 My aim is to include all of the notable makers, many of whom are household names, but some of which no longer are.
Note: There are many hundreds of small regional antique china makers who are not included yet - but with visitors help, I am building the list gradually (scroll to bottom of page for visitor queries and contributions).


interactive comments section.



This Site Loves Your Input
For example, an avid collector of Fosters 'Honeycomb' Potteries of Redruth, Cornwall, England wrote in on the form below to tell us about her collection of Honeycomb ware. I had never heard of them.
When I looked the firm up in my heavy encyclopaedias I could not find any listing there either. Debbie assured me there was a very active market online in the auctions, and Fosters was very sought after. When I checked sure enough, she was right.
Go here to the bottom of the page to read Debbie's contribution or make a contribution.


Last Word On Pottery Marks



This site is 'interactive', write any story or query you like and post it.
I answer some queries myself - if I know the answer (my newsletter subscribers get priority if I am pushed for time).
Knowledgable visitors sometimes help in the public forums too.
For those with the need to get a quick answer I recommend going here to choose which type of china appraisal service you need.


Enjoy This Site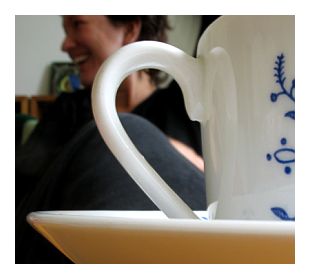 As I said before, fine china is an intriguing area - it draws you in.
I started my interest from my dealings with the great famous name UK china manufacturers like Royal Worcester, Wedgwood china, Coalport and Royal Doulton China and working with them on their figurine collections.



Maybe I see it more from an artist point of view. Hopefully, this site caters for all points of view.


From China tea sets to china dinnerware, from English china to famous potters, from the Staffordshire Potteries to European porcelain china - its all here.
ENJOY!


---
Using This A to Z Guide To Antique China, Fine China and Modern China Manufacturers:
CONTINUE ON TO . . . . .

China Manufacturers - A to Z Complete Listing

Note:
When I find a story especially interesting the development of a company, I tend to write a separate page (particularly if the company is not so well written about online. For example there are individual pages on the following makers:


Churchill Dinnerware

Coventry Dinnerware

Dansk Tableware

Dunoon Bone China

Franciscan Pottery

Haviland Dinnerware

Johnson Brothers China

Moorcroft Vases

Portmeirion Tableware

Rosenthal Dinnerware

Royal Stanley

Staffordshire China


return from Antique China, Fine China and Modern China Manufacturers to Homepage The A to Z manufacturers listings
As well as information on how to get a handle on the value of your antiques by doing your own research and digging, there is also an insight into the online resources which I find the most helpful personally in valuing antiques.
Antique China Chat ......Hey, Let's Talk!
Please try to add value to the site with your contribution. Read below to find out what is required...

These interactive spaces are all about chatting to others about ourselves and finding out where our interests and experiences meet.

Don't mistake this gathering of like minds as a free appraisal service - it ain't! Those kinds of posts get short shrift here, as really they are nothing but spam, just like the stuff that annoys everyone on Facebook & Twitter.

However, in the process of chatting, we sometimes can help each other identify markings and fascinating histories (but we stay away from values as that causes arguments). Instead, go here to the valuations service. Thanks.

CONTRIBUTIONS ARE SELECTED FOR QUALITY (both in photos and content) - SO MAKE SURE YOURS STANDS A GOOD CHANCE BY FOLLOWING THE RULES!! (see below)

NOTE:


IF YOU WANT TO GET YOUR QUERY PUBLISHED, PLEASE READ THESE SIMPLE RULES:-


You must have checked by using the in-house search engine (see top right of this page) that your query has not already been solved. Many have and people don't bother to do this.


You need to upload 4 photos (preferably 2 of the mark - one close, one of the whole of the base) and 2 of the item(s)


Write an article about who you are, your collecting interests and the story of how you got hold of the item(s) in question, where it fits into your life and interests. THIS MUST BE AT LEAST 600 words (sorry about that, but we needed to implement this policy in 2013 after Google changed its rules and banned our site from their listing because so many of our pages were under 500 words long. Ouch! That hurt!).


Above all, be a friendly and interesting contributor (not an anonymous individual who can't string two sentences together). What you write is up to you. If you don't have a story, and can't be bothered, go to a different site please.
Any submissions not following these simple instructions won't see the light of day on this site! We have more than enough short pages already.


What Other Visitors Have Contirbuted
Scroll up a bit to the online form to make your own contribution, or to ask a question .....

.... or Click below to see contributions from other visitors...