Aynsley England Bone China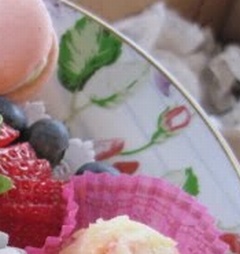 Aynsley England Bone China - a very fine firm with a rich pedigree, founded 1775 Staffordshire by Master Potter John Aynsley.
One of the oldest surviving firms, Aynsley made it to the 21st century and was still there after the closures of other big plants like Spode (in 2007). Take a stroll through the porcelain district of Stoke-on-Trent, much of it in ruins, and hopefully you still may see the Aynsley plant in business.


The company was started on a small scale as a hobby by potter John in 1775. How any times has that pattern emerged, not just in the china industry, but in so many businesses?


It was when his grandson John Aynsley II took over that the company exploded to the pinnacle of fine bone china making.

The younger John also became Lord Mayor of London in 1870. You tend to find there is a big character behind the success of an important company. In this case it was the grandson whose residual energy pushed the firm onwards.
In 1861 a bone china factory was specially built.
Aynsley China is undoubtedly one of the best examples of antique bone china makers you will ever find.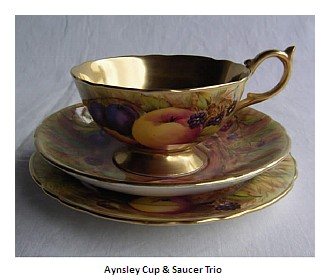 PEMBROKE PATTERN-------------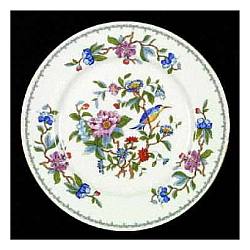 Aynsley's most famous patterns include Pembroke, Cottage Garden, Little Sweetheart, Wild Tudor and Orchard Gold. Rich people and royalty choose Aynsley bone china for their homes. These luminaries include Elizabeth 11 the current Queen of England, her son, The Prince of Wales. Queen Victoria was partial to a bit of Aynsley too.



Interestingly, there are connections between the Aynsley family and the makers Paragon China and Royal Albert

Founder John Aynsley's son formed Paragon China which enjoyed much success and Warrants of appointment from Her Majesty, The Queen (Mary) in the 1920's.


One of the reasons John Aynsley's grandson to took over the business was that Aynsley's son Herbert, had gone off to found his own very successful company call Paragon.  Unlike Aynsley, which remained independent of the  main groups (a very unusual occurence for a successful UK brand), Herbert Aynsley's Paragon was taken over by Royal Albert (1960), which itself was swallowed up by the Doulton group (1972), itself bought out by Wedgwood in 2005.

That independence from the stranglehold of the big groups illustrates exactly why this interesting company enjoys such longevity.

It is flagging up companies of this type is exactly why it is so much fun to publish this website.  We are not a catalog, we are not an encyclopedia, we tell the story of the industry, on a human level.



return from Aynsley England Bone China to homepage or alternatively back to Antique Bone China


---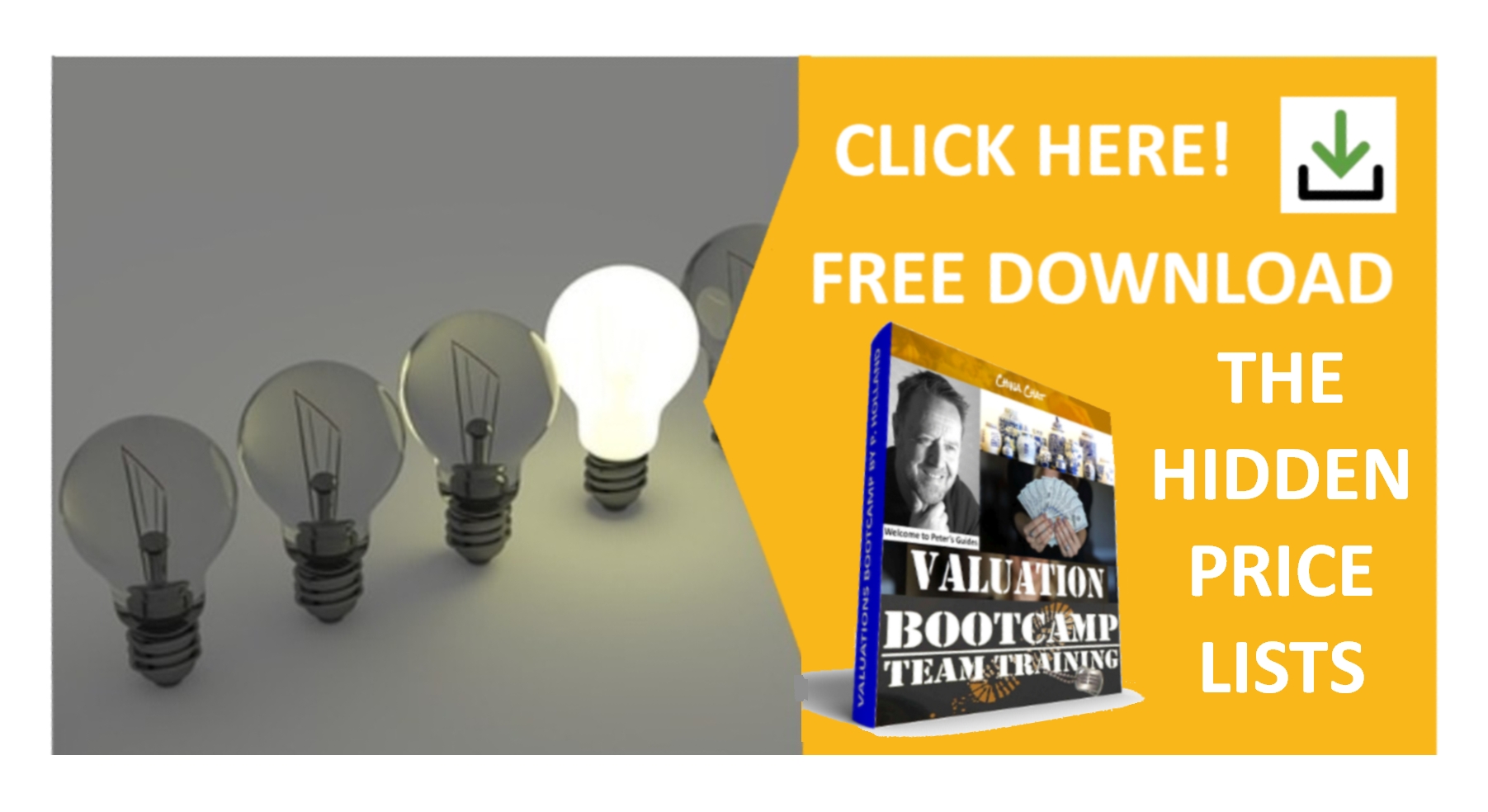 "Your guides are a blessing to us" Cindy Johnson