Pottery mark query - "Sunderland Ware"
by n jewsbury
(dartford ,kent)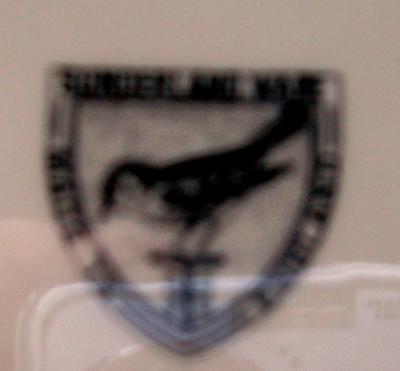 pottery markings - sunderland ware
Pottery mark query - "Sunderland Ware":- About 15 years ago my nan passed away leaving a few bits, which i have kept. I have been trying to find out more information about some of the bits left to me, but i just cant find this marking anywhere! By design i would say it was Art Deco, it has what looks like gold trim.


The markings on the bottom are a shield with a bird on a perch in. Then in the banding around the outside of the shield it says 'SUNDERLAND WARE MADE IN ENGLAND'
Please help me put this ghost to rest, i have searched the Internet many time & way into the small hours without success.
N
===========================================
Please contribute to this thread by writing in the comments section below – just scroll down...
HOW I MADE MONEY FROM BITS & BOBS OF OLD CHINA

.....more
Knowledgeable contributors please try to help with this one (check out the comments section below for replies).
p.s. The following page is a 'must see' if you are researching fine china - for value and identification:-
Researching the identity and value of antique and vintage fine china
.
Please post comments below which you think might be helpful……