China Chat
Ceramic Marks of Russia & East Europe

Perhaps the most mysterious and exotic are the ceramic marks of Russia and  East Europe.  We have done some really great work uncovering the marks of what, after all, is a completely strange alphabet - that of the Cyrillic language of Russia.
For example we were able to identify the Konakovo (or Konakova Konakovskaya ) faience plant pottery mark says the words CCCP and "ЗиК" (looks like 3nk or 3uk). 

This inspired me to write a lengthy article about Konakovo and Russian folk art faience, which is beautiful.
And also I was interested to find out that the oldest porcelain factory in Russia - the Gardner Porcelain factory still survives and has a moose's head as its backstamp. 
They are now referred to as Gardner of Verbilki (Вербилки).  They were founded in 1765 by an Englishman and also known today as "Dmitrov Porcelain".
We also have a lot of information on the 'K' mark of Kiev Pottery.
The Kiev post is very current for 2014 because Kiev Ceramics are treasured because they strongly identify with Ukrainian Nationalism, as Abex explains.
Obviously, we can't have discussion about Russian porcelain without mentioning the Royal factory of Lomonosov. The The Russian Imperial Porcelain Manufactory.  The mark of Lomonosov looks like 'A' 'Q' 'B'. 

However, it is actually saying in Cyrillic 'L' 'F' 'Z'.  Which stands for "Lomonosov Farfor Zavod" - meaning "Lomonosov Porcelain Factory". There is a discussion about beautiful Israeli fakes of Imperial plates and urns.
The Russian Imperial Porcelain Factory was set up by the Russsian royal family exclusively for its use.  Rather like modern soccer players, top men were from sought from far and wide to come and get them into the top league.


The secrets of true porcelain had been guarded very jealously both in China and in those countries who had mastered it, so paying these handsome fees for foreign experts was very necessary at that time.

A Meissen foreman called Christoph Hunger was one of the first experts to be called in 1744.  Expert modellers and painters also followed.

These porcelain emigres worked with two Russian chemistry scholars, Mikhail Lomonosov and Dmitry Vinogradov to develop both the technical and artistic departments.
The resuts were exquisite and put Russian porcelain on a par with the great makers of Europe.  Vinogradov took the reigns and really pushed the factory to new levels of artistry and quality.


The timeline for the Russian Imperial factory marks is as follows:-


The 'W' mark is the  personal mark of Vinogradov.   Empress Elisaveta I (1741-1761), daughter of Peter the Great was instrumental in driving the factory forward and getting together the talent. 



Vinogradov's mark was superseded by the black 2 headed eagle device of the Russian Empire.

Also a circle, a dot inside a circle, sometimes a circle and arrow and a squiggly 'S' were used at this time.
Ekaterina 11 (1762-1796) (Catherine 11) produced her own individual marks.
After this point, each ruler used their own royal crown & monogram device to mark the wares.

Pavel I (1796-1801), (Paul 1)

Aleksandr I (1801-1825)


Nikolai I (1825-1855)


Aleksandr II (1855-1881)

Aleksandr III (1881-1894)  was greatly influenced by Copenhagen as his wife was Danish.

Tsar Nikolai II (1894-1917) was very encouraging of the factory also.
Other Factories We Found Out About in Our China Chat Posts


We found out about Dulyovo porcelain, now called Likino-Dulyovo and we even found out what their mark for modern, 1st Grade items is.

The Likino Dulyovo mark
We also have a discussion about the Boleslawiec pottery of Poland situated in the pottery heartland of Silesia where co-operative groups of makers seek to join together to export their wares.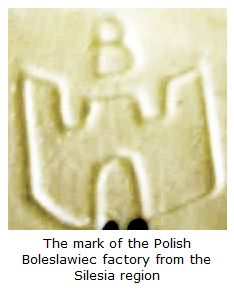 6. China Chat - Russian & East European Marks
Below are the China Chat archives for Russian & East European marks.
Return from Ceramic Marks Russia East Euro zone Pottery Marks, or alternatively return to Homepage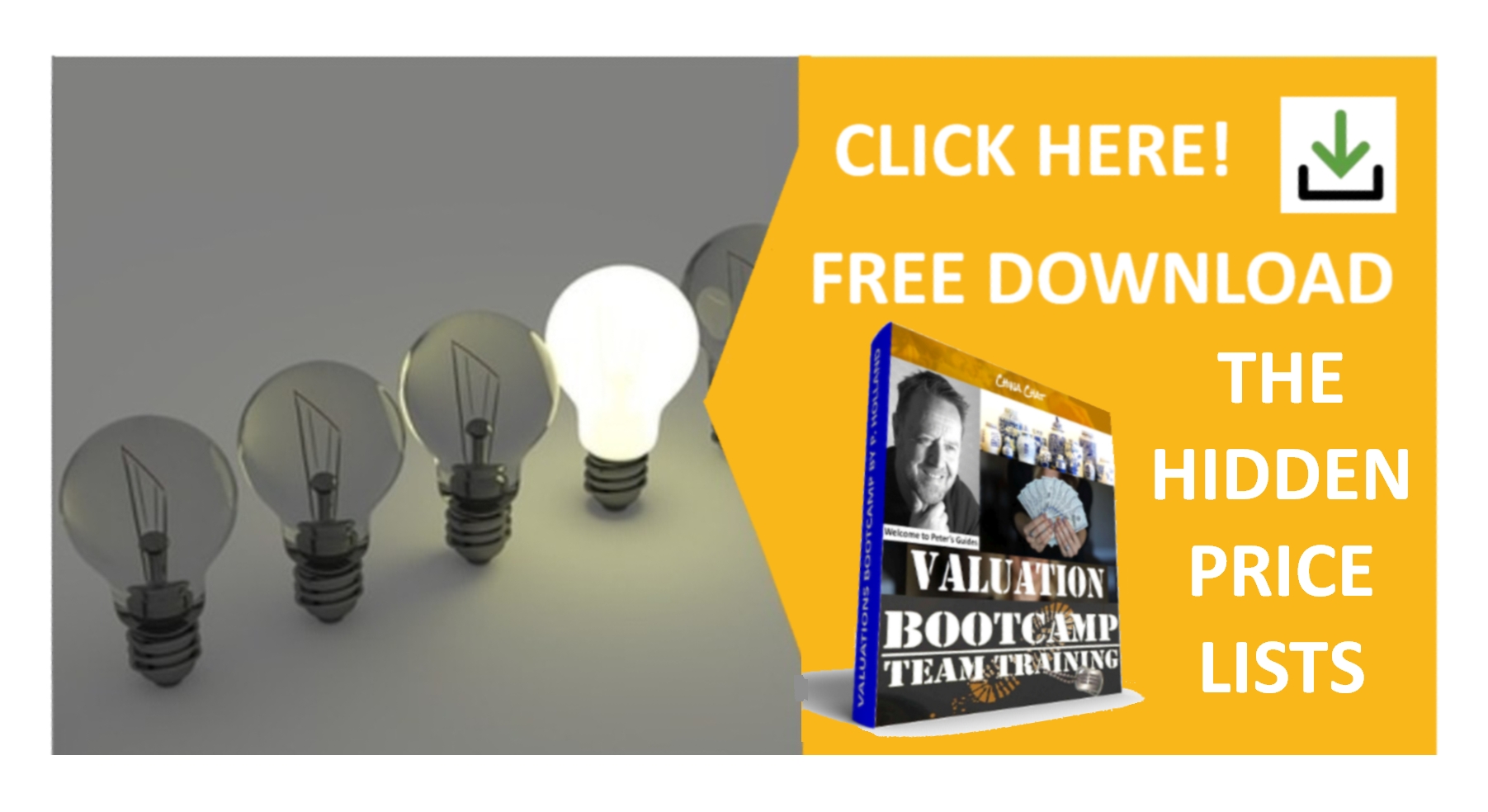 "Your guides are a blessing to us" Cindy Johnson